Last night I ate somewhere but I can't remember the restaurant's name.  Isn't that odd?
I keep checking and looking it up and I still can't remember it.  Either I'm getting alzheimer's or Kurobuta is a particularly hard name to remember.
But the food is memorable so all is not lost.
Because if I tell you these two perfectly formed Wagyu beef sliders in brioche buns with umami mayo sat in front of me last night (until we ate them), you definitely won't believe we were mid-way through a Japanese meal.
But that's where Kurobuta comes into its own.  Put Nobu and Sushisamba right to the back of your mind.  Scott Hallsworth, the Aussie chef who has worked at Nobu both in London and Melbourne, has created a pub where food is shared and beer is drunk.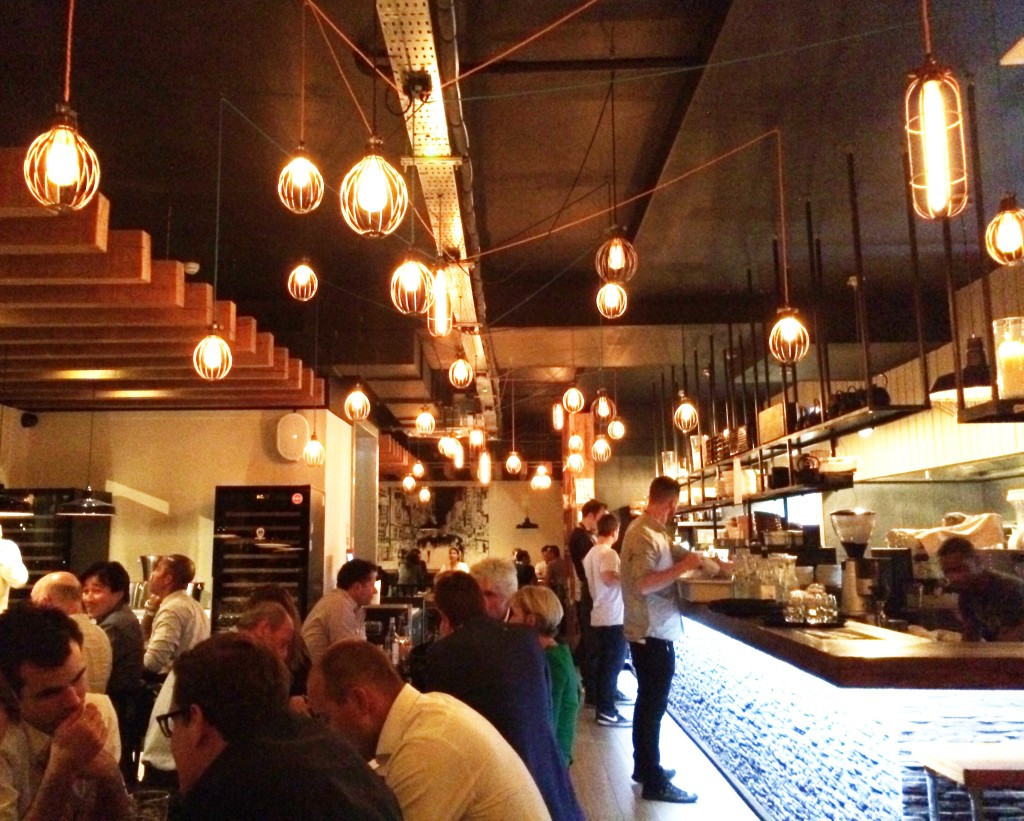 But, in my opinion, a pub it isn't.  The recently opened restaurant just off Edgware Road (although it has been a pop-up in Chelsea since October last year) is fitted mostly with chunky communal tables and higher tables with bar stools and the Aussie team is – as you would imagine – chatty, friendly and laid back.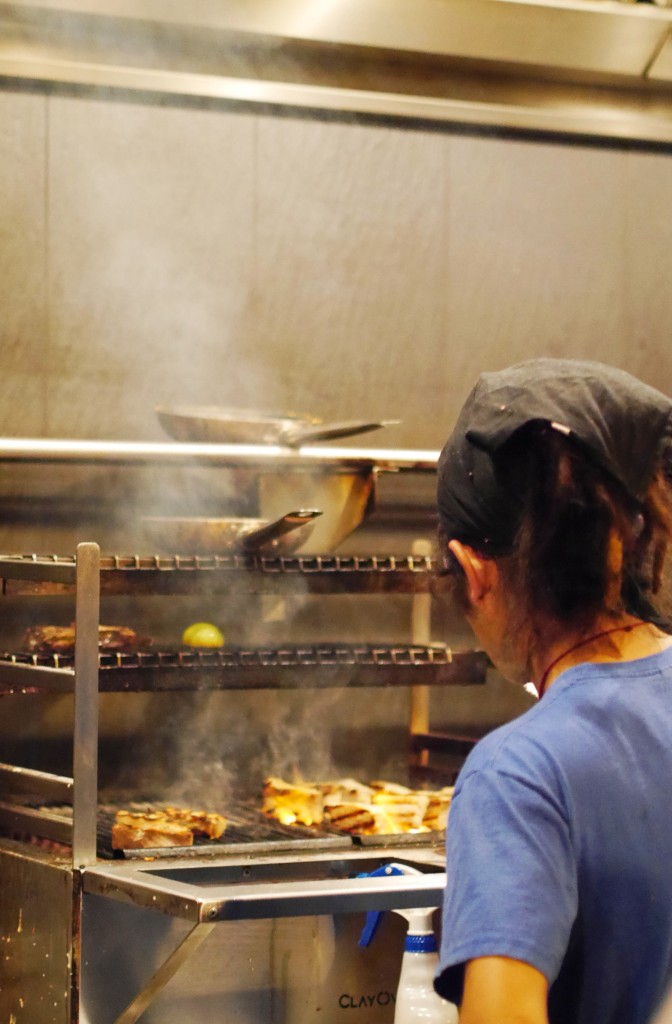 My guest and I ordered well.  What I mean is – we didn't over order as we might have done with our Hims.  Beginning with the Yellowtail sashimi (£13.50), closely followed by the beef tillet takaki with onion ponzu and garlic crisps (£11) and grains & greens salad (£7.50) with a cheeky portion of spicy tuna maki (£8.50).
The crowd was the type I'd expect to see in Mayfair.  Suited and booted while sniffing out this already-renowned Japanese with-a-difference… and clearly not put off by the not-so-cheap prices.
I'd say I'm a fan of whatever it's called.  The wheel isn't reinvented often, the Aussies make London a better place and well, those sliders are worth pretending anything is a pub.
Kurobuta 17-20 Kendal Street, W2