Tom Conran has lived in Notting hill for more than 30 years. So, it really should come as no surprise – as the son of great Terrance as well as a pure foodie in his own right (he trained as a chef in the 80s) – that he owns at least 4 restaurants in this area.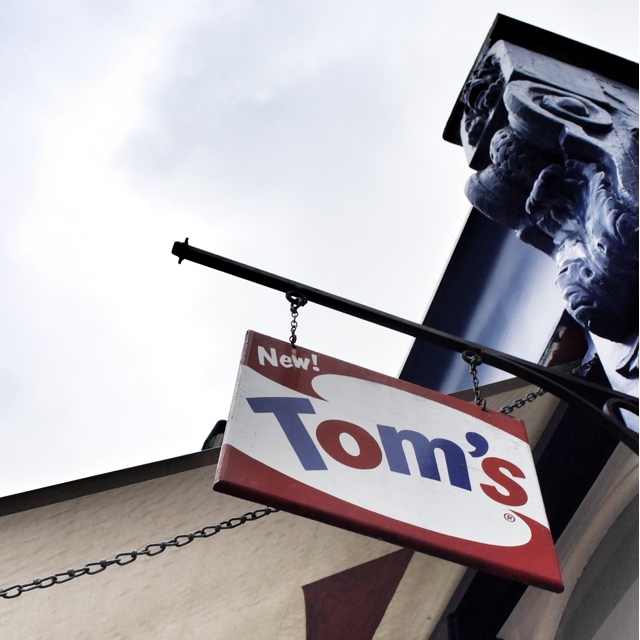 However the real surprise (followed by some serious mourning) was the closure of Tom's Deli doors last year due to hiked up rents causing much turmoil in this prestidious neighbourhood. Anyway, the latest (as of last April) is that New Tom's has opened at the same location (226 Westbourne Grove) as a type of pop up for the next 12 months…. until the lease runs out….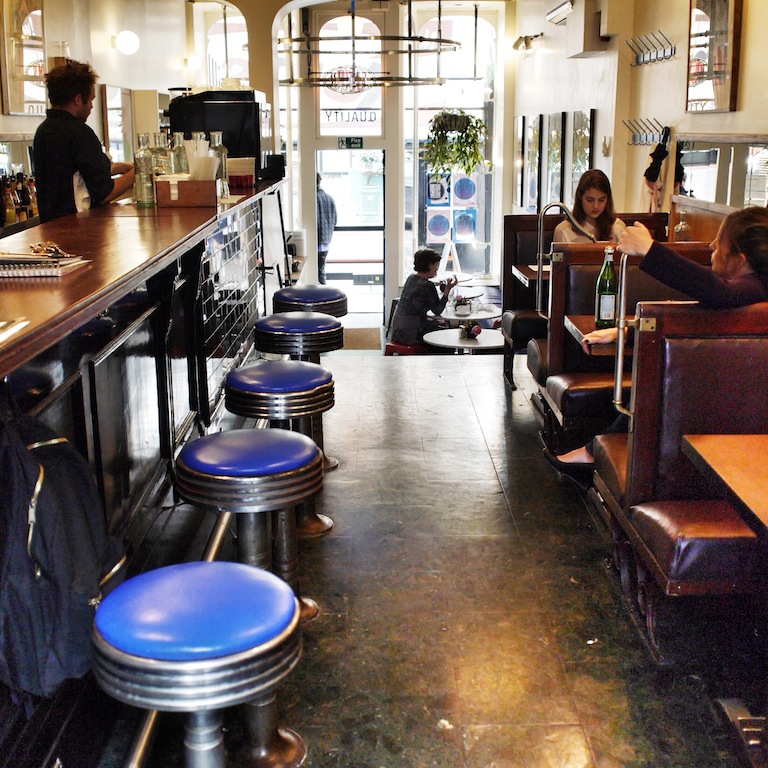 Juicy Lucy and I plotted a 2 hour catch up, feed and 'urgent' shop.
New Tom's café is probably about as posh as a café ever gets. We sat in the area at the back – deep into one of those diner-esque banquettes. The menus (breakfast, lunch and dinner) are, of course, based around produce from the Conran Herefordshire family farm.
Lucy ate poached hens eggs, avocado, sweet onions and smoked salmon on sourdough toast (£14.50). I lurched for the seared yellowfin tuna with tomatoes and basil pesto (£16).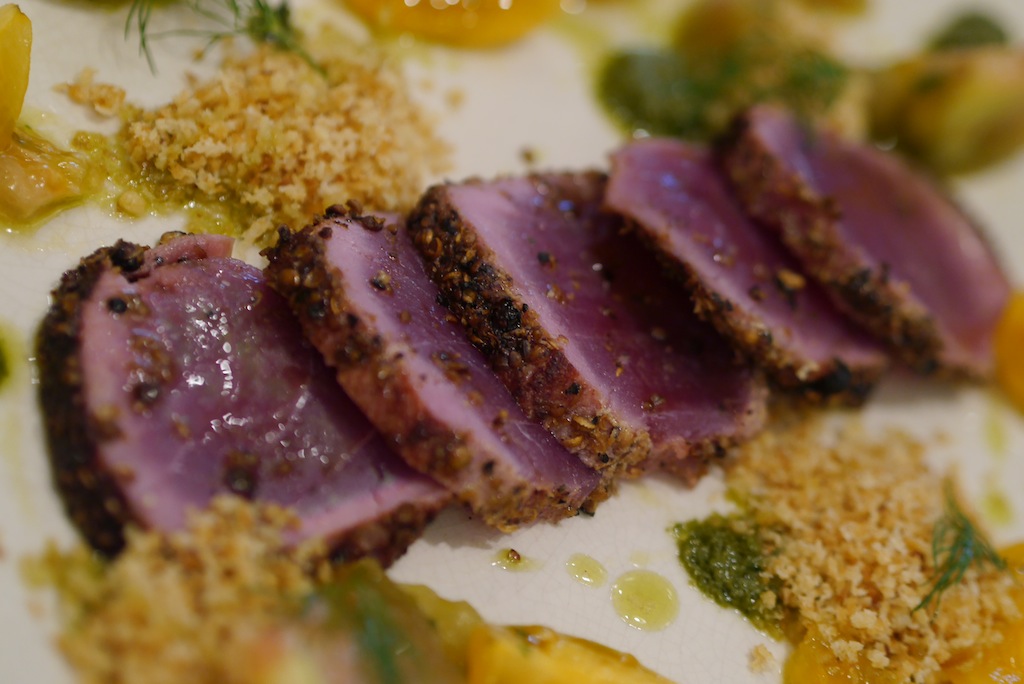 And dessert was shared: chocolate crack with salt caramel and mascarpone (£6.50).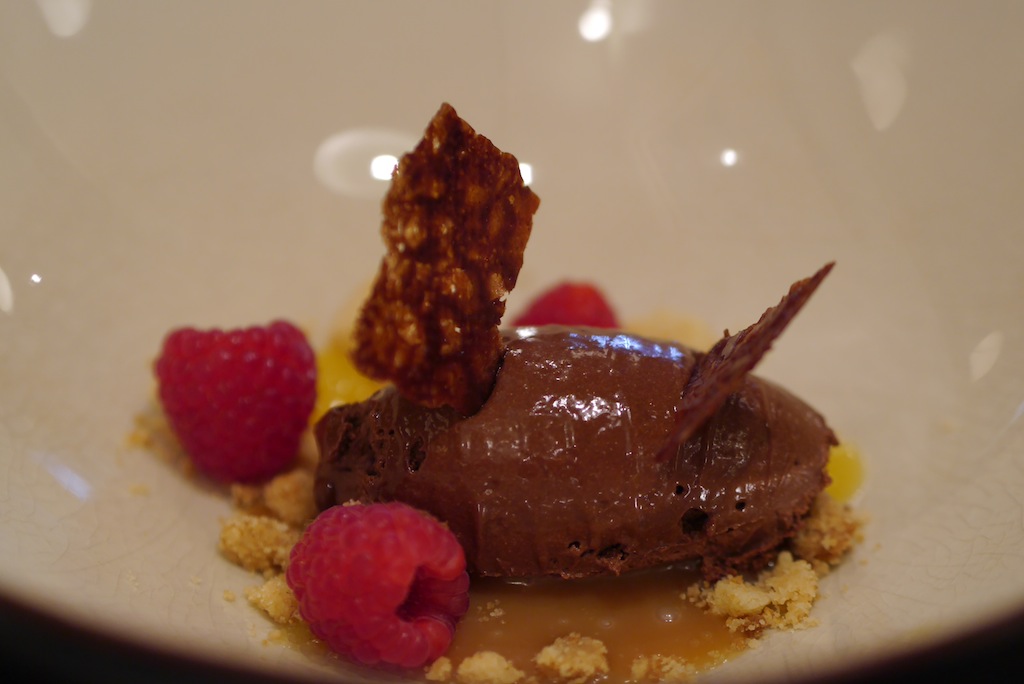 And then came the crazy-shop-dash.  Without necessarily making purchases, we did a recce of at least 7 shops in 60 mins.  Not bad going – even for a couple of pros.
Check New Tom's site for opening times.