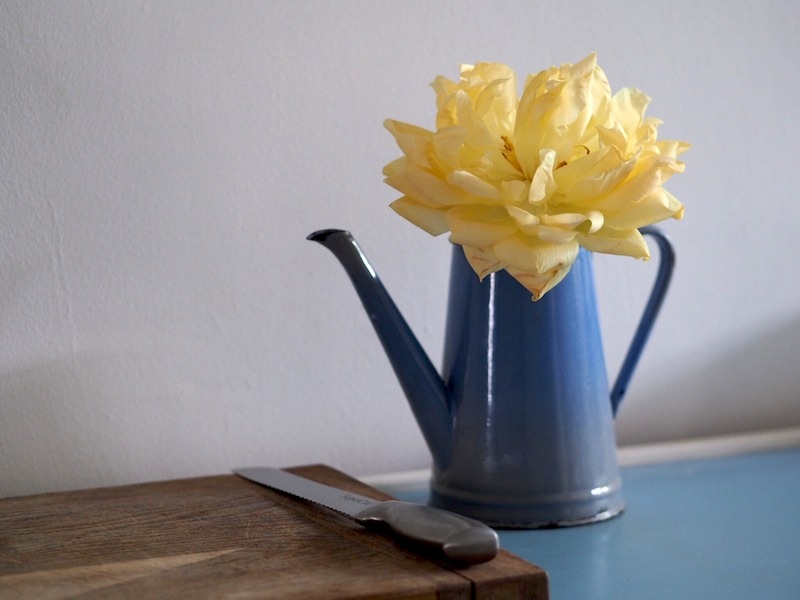 There's little more pleasurable in the blogging world than meeting someone like Florence Kennedy. Forever inquisitive as to how others lead their lives, I'm always on the search for those who have found-their-dream.  Florence's previous office life didn't really amuse her much so she decided to launch her own business from home. Petalon delivers BY BIKE quite the prettiest bouquets of fresh, extravagant flowers I've ever seen. I ordered some for our London Fashion Week blogger brunch and sent one to thank a friend before deciding to nip east to Dalston to meet the lovely flower girl and hear her tale in more detail.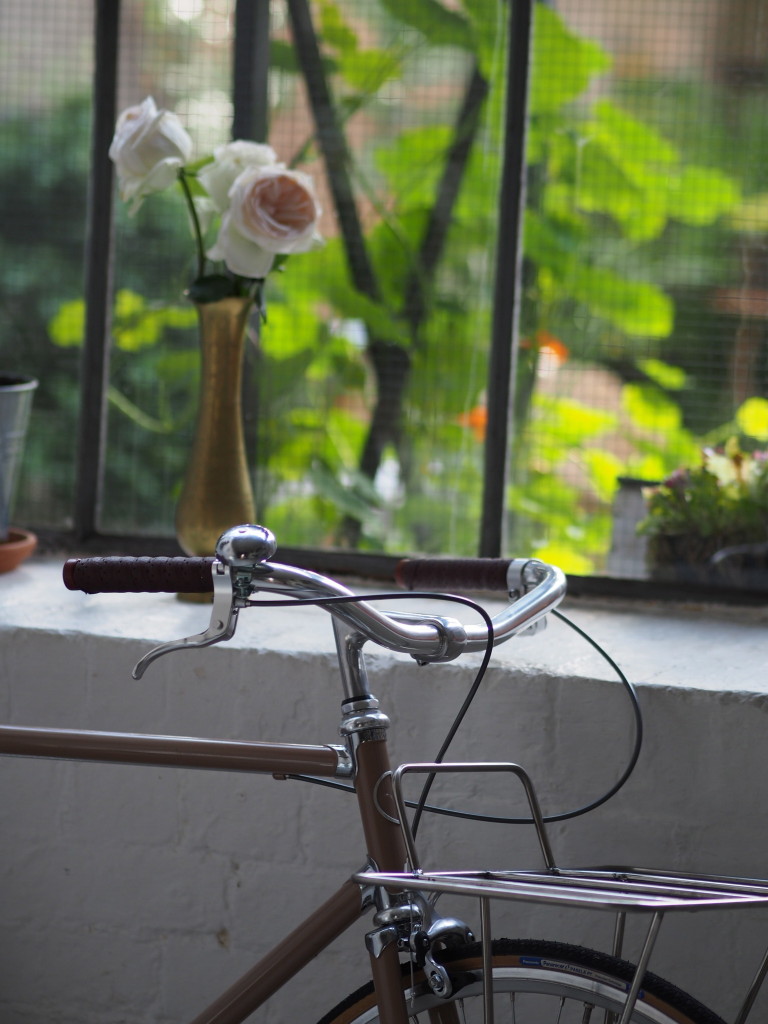 Was it your lifelong dream to be a florist?  Not at all! It's been one of the happiest accidents I could have wished for. I've fallen head over hells with floristry. I find it challenging, inspiring, and most of all, so much fun.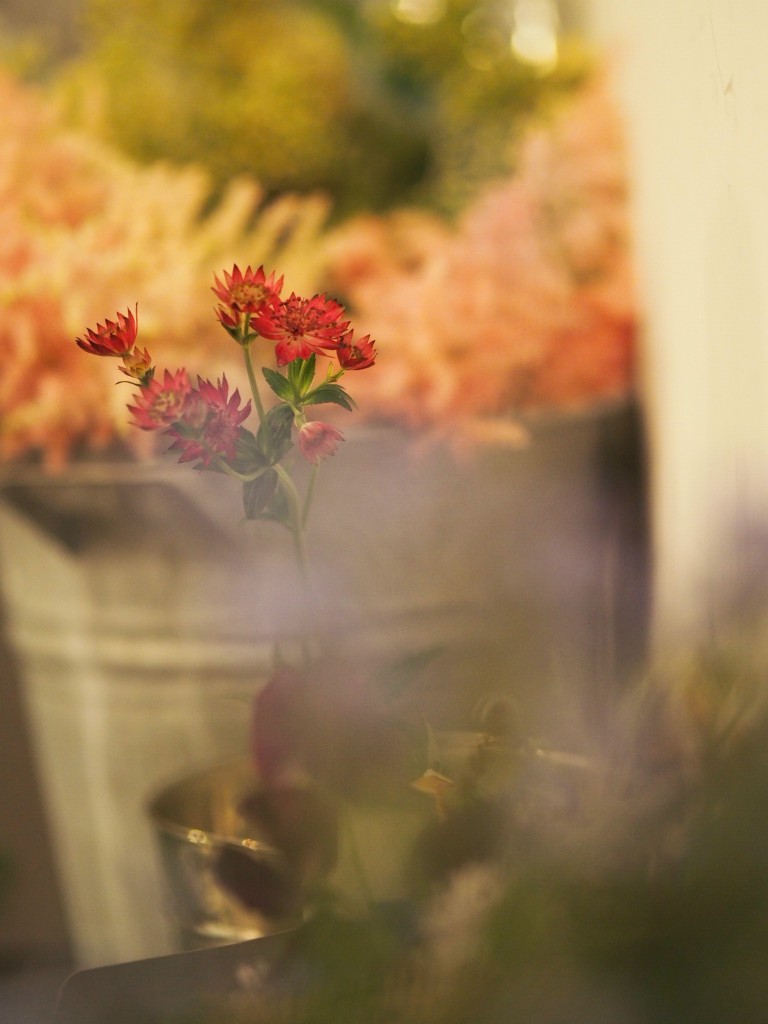 how many bouquets do you deliver each week? around 100 at the moment.
how many of you delivering the flowers? sometimes 1, sometimes 3. Depends how busy we are.
how many bikes? we have an endless supply of bikes from my husband James ( who owns and builds Kennedy City Bicycles).
What do you do with the excess flowers? We try really hard to manage orders so that we don't have leftovers (it sucks both financially and environmentally to have lots left over) and we distribute any left over flowers to all our neighbours.
how many miles do you cycle a week? Personally, not very many any more! I have riders to deliver the flowers whilst I'm doing all the admin and business development in the afternoons. The girls cycle between 100 – 150 miles a week.
which is the best bit about your job? Watching it grow from nothing to something. I still pinch myself that people want to buy something I made to send to someone else.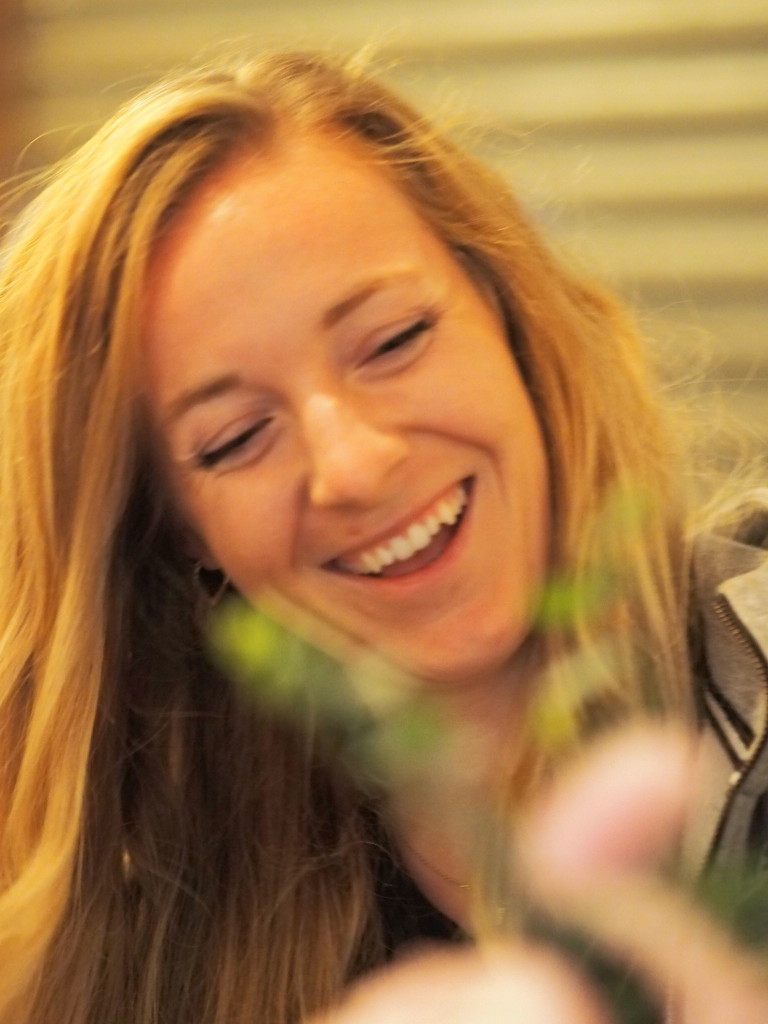 and the most challenging? Trying to grow with the business. accepting change, adjusting to demand in a way that suits the business and our bank balance. I've never started a company before, so it's a huge, daunting task at times. It's all consuming – I rarely switch off.
Tell us about your donation to Bee Collective. We donate to Bee Collective as it's a dedicated social enterprise that works specifically with and for London beekeepers.  Their profits go to improve habitat for honey bees and wild pollinators.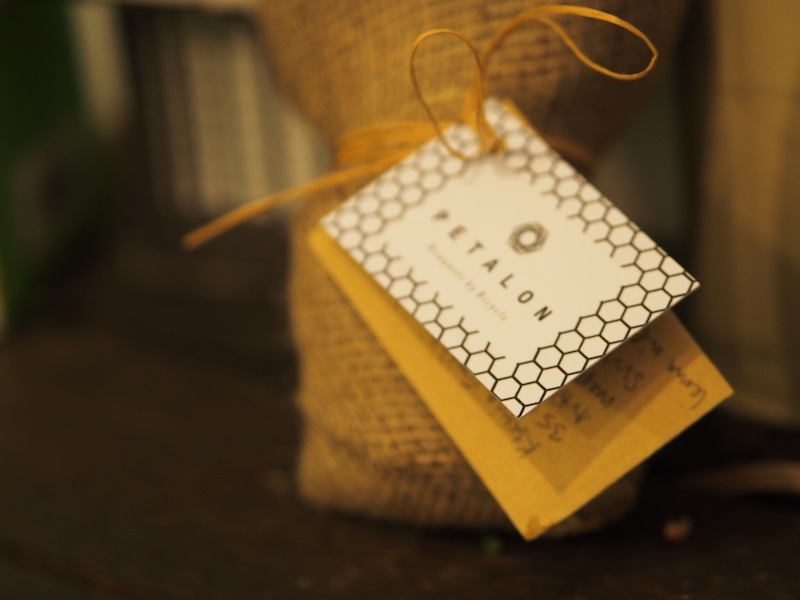 your flower arrangements are stunning.  who/what inspires your creativity? The flower market is pretty inspiring in itself. I never wanted to create generic bunches. I wanted to use interesting flowers that you don't see all the time. We use expensive flowers, but in smaller quantities so that sending beautiful, interesting flowers was more accessible to more people.
where would we find you taking some time out? Hackney Marshes, with my husband James and my dog Huxley.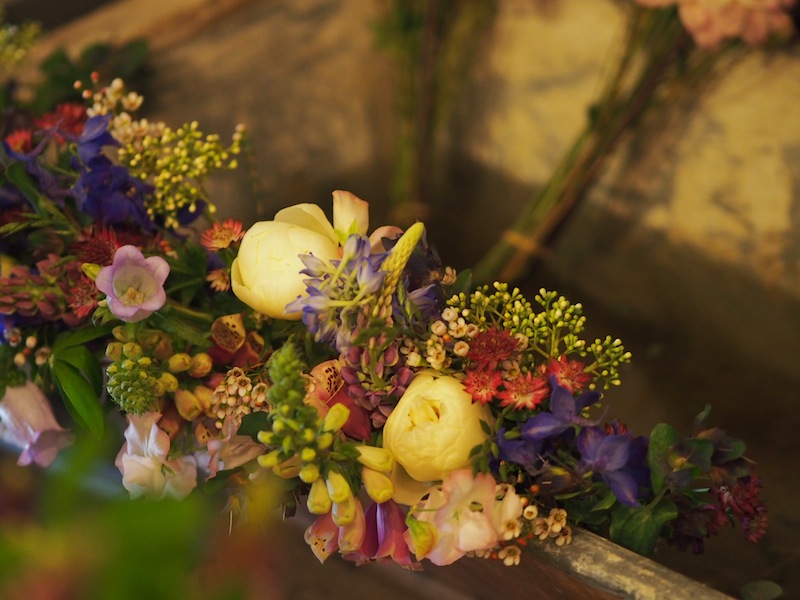 I found you on Instagram but where might I have heard about Petalon?  or is it simply driven by word of mouth? We are mainly word of mouth and Instagram. I love that people that receive Petalon flowers then use us to send flowers themselves. I can't think of a more flattering way for our business to grow.
if not flowers, then what? I have no idea! it's become my world – I didn't know more than 3 flower names before starting out, and now i am utterly obsessed so it's hard to imagine anything else. I could never go back to office life after this.
Who would you love to deliver to? It would be pretty cool to know the Queen had received a bunch of Petalon flowers.
tell us a flower secret. Crumble a little bit of Milton's sterilising tablet into flower water to keep them lasting as long as possible.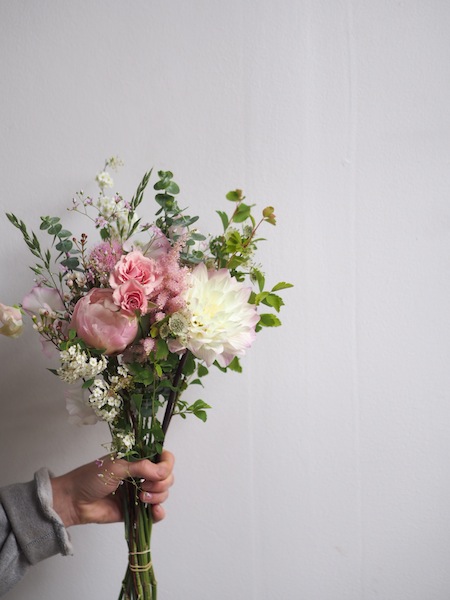 Petalon delivers every afternoon Monday to Friday.  You can choose from 2 different bouquets each week & all Florence's flowers are chosen according to what's seasonal, looks fresh and is generally fantastic at the Flower Market. £28 per bouquet including delivery and a donation to Capital Bee