So the plan for Opso had been to turn up a little unannounced.  Simply because the PR had said that the restaurant wasn't quite ready for reviewers.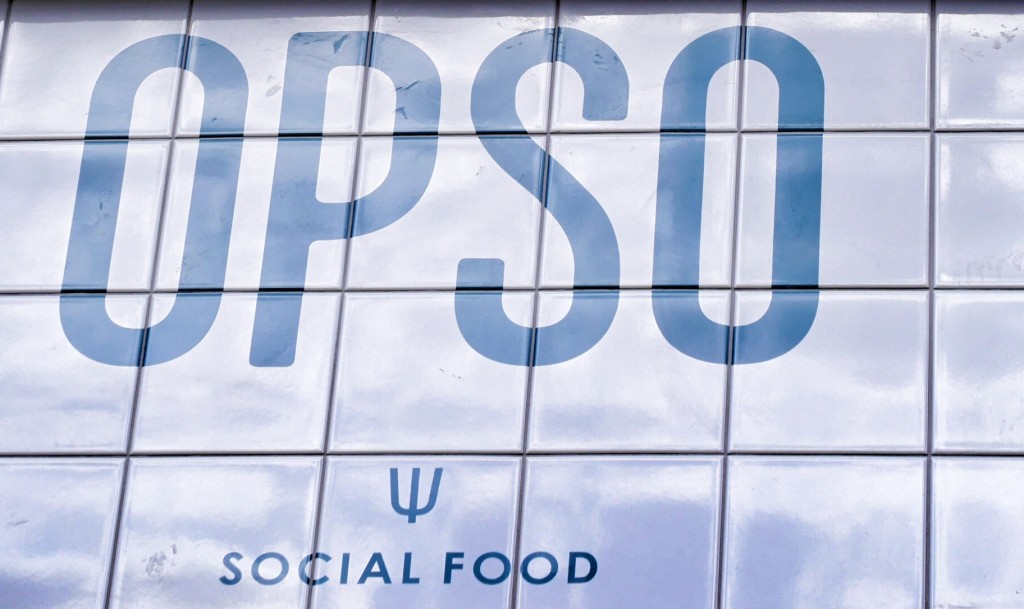 Which is… exactly… red rag to a (blogger) bull.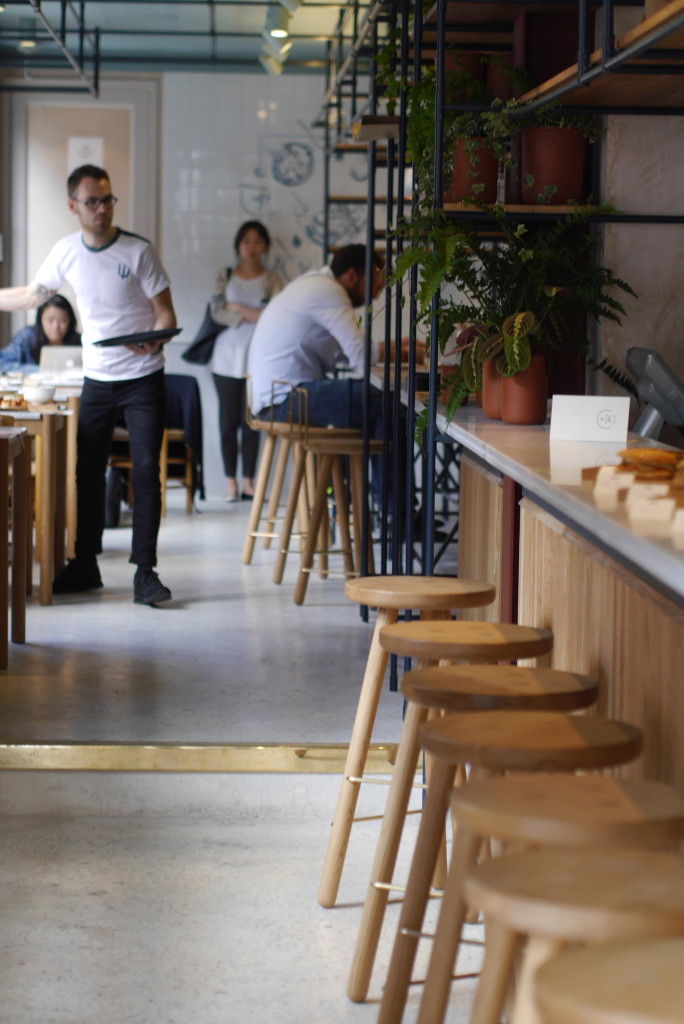 Especially as rumour had it that Greek-English entrepreneur Andreas Labridis' c0-venture kept being delayed over this and that…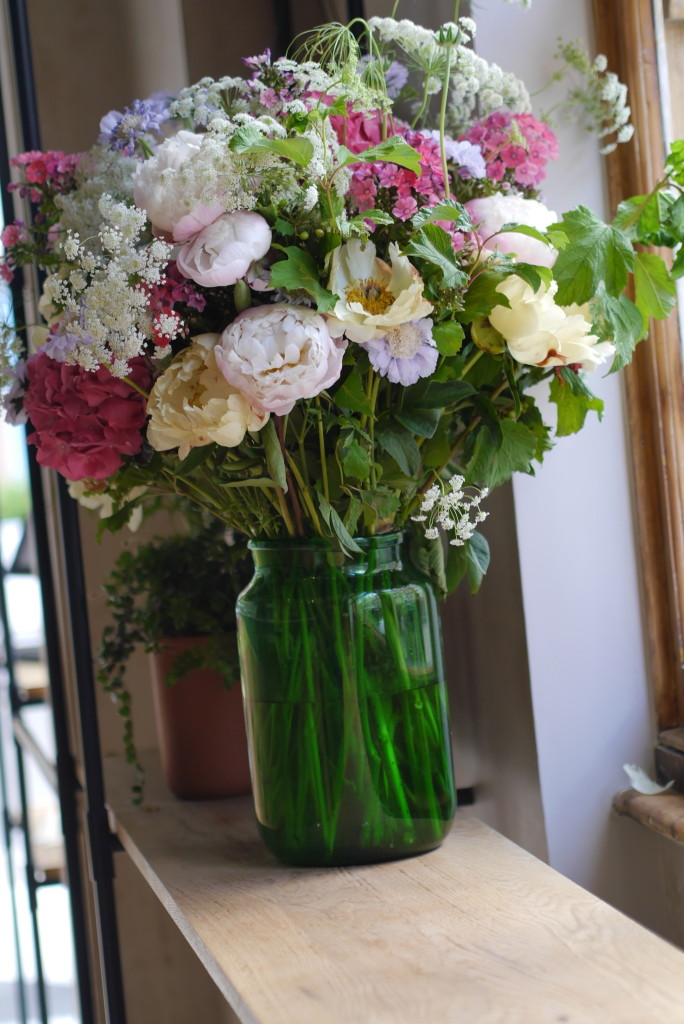 Anyway, the wait is finally over and the Greek-inspired eatery is now finally open  (as of 3 days ago) for breakfast and lunch – with dinner to follow next week.
At which point they might allow reviewers in.
Either way, I had 30 minutes between the end of my meeting and school pick-up –  just about enough time to force open the door and try at least 4 dishes.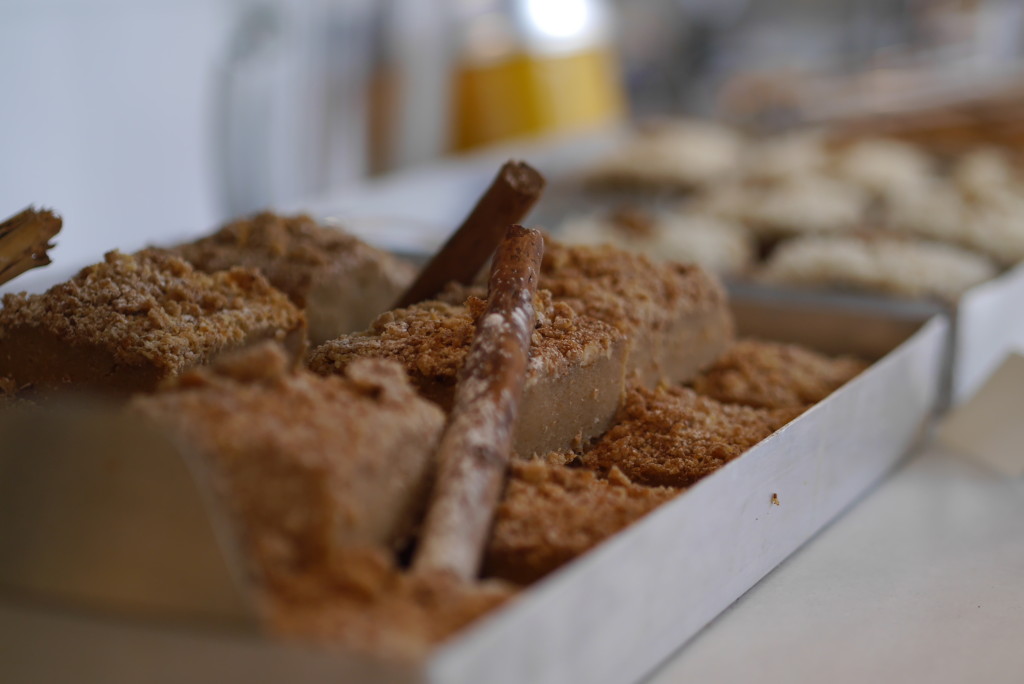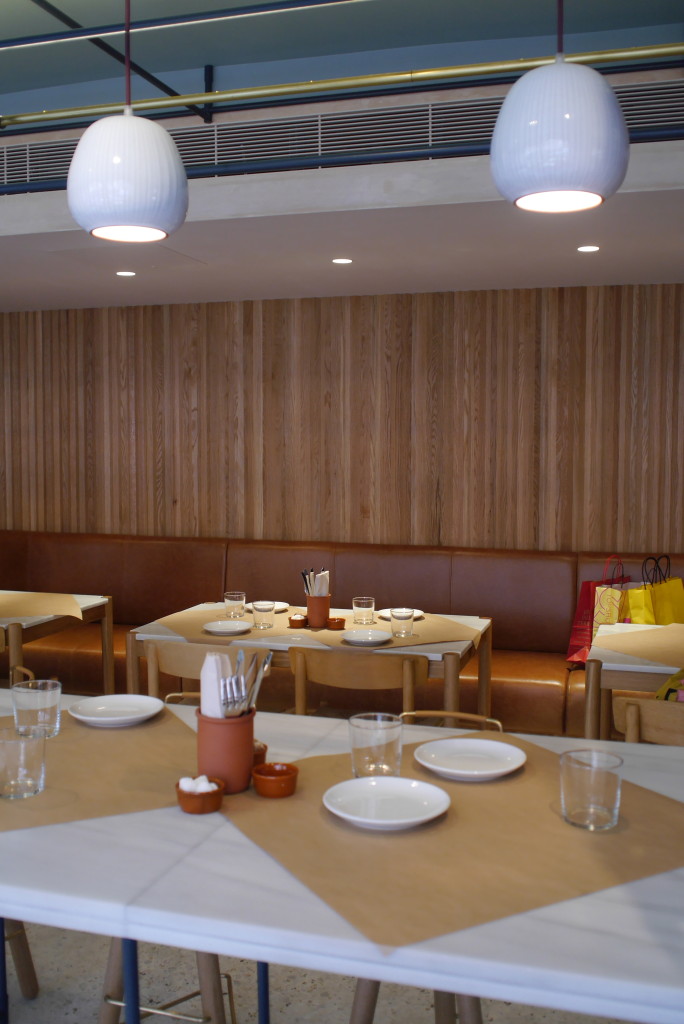 But first the interior is worth a mention.  Light floods into this corner location (DARK horrid Ping Pong was here previously), with ridged oak cladding along the walls and a central communal table which seats 18. My guest and I sat by the window and immediately speed-ordered before I got the camera out.
The snapping was the give-away.  Immediately the Greeks smelt a …
'What is going on?' they cried.  'What are you doing?  Who are you writing for?'
I feared a little plate smashing as I came clean but instead they just ordered us ANOTHER 4 plates to taste/photograph/write-up.
Now faced with a serious amount of food but still the same time-frame, we were in partial heaven and partial deep (creamy) feta.
The clock ticked and we ploughed on.  The food is good, really good here.  Intense flavours in each dish but without being rich or dramatically heavy.
For those readers who may have forgotten their extensive knowledge of ancient Greek, Opso means delicacy.  But don't let this mislead you into thinking that this place is overly fancy or too traditional.  It's relaxed, sociable and very Mediterranean in its theme, style and taste.
So next time I'll plan my time better so that I can leisurely  re-order my favourites, perhaps drop by for dinner and even learn to conjugate a couple of greek words for the fun of it.