Yet again, He and I were due a date night. It's scarily easy to just pass like ships in the night or to flop (speechless) onto the sofa to watch more of our latest box set addiction, Suits.
But the Mondrian is close enough to his work to be on the way home and, besides, I was really keen to support Bec (Astley Clarke) launch her charitable bracelet collaboration with Sarah Brown for Theirworld Charity. (You might remember the Breast Cancer bracelet Bec and I worked together on.)
So last night we enjoyed this stunning view of our favourite city from the Rumpus Room – the roof of Mondrian London at Sea Containers.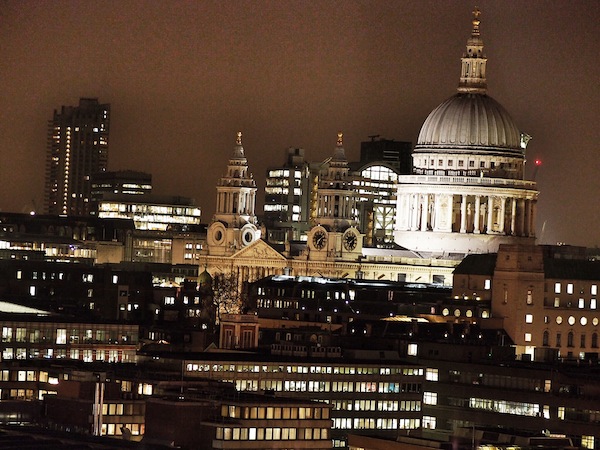 … and drank Lanique Sours & U'Luvka Vodka Cocktails…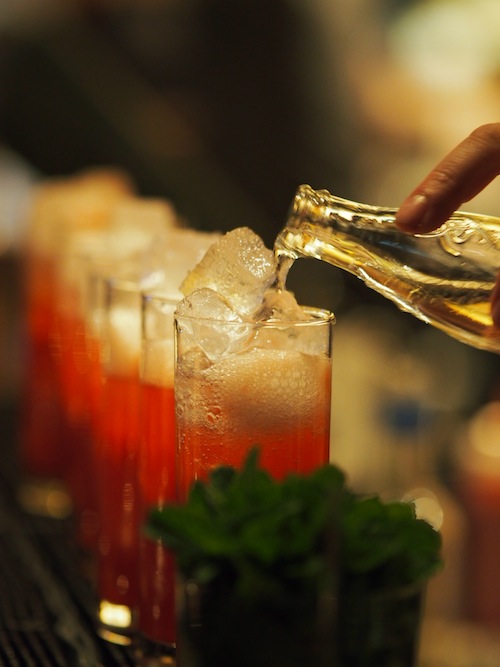 …along side Laura Bailey, Laura Whitmore, Laura Carmichael (that's a LOT of Laura), Savannah Miller, Kathy Lette and Amber Nutall.
We heard from Sarah how her charitable work gives children the best start in life through research into safe pregnancy and childbirth – as well as the best opportunities for education.
20% from the sale of this woven duck-egg blue silken cord bracelet, with a pretty enamel charm inspired by the Theirworld logo, is donated directly to the charity.
I hear Amber Le Bon was amazing on the decks at the after-party but we were already downstairs having dinner for two in the restaurant. After all, it was a date night.