I can hardly wait to greet my old friend Harry Gordon Selfridge tonight.  A thinker, dreamer and brilliant retailer – as well as some engaging Sunday night viewing.   And – in true timely style – the Oxford Street institution has launched its Festival of Imagination.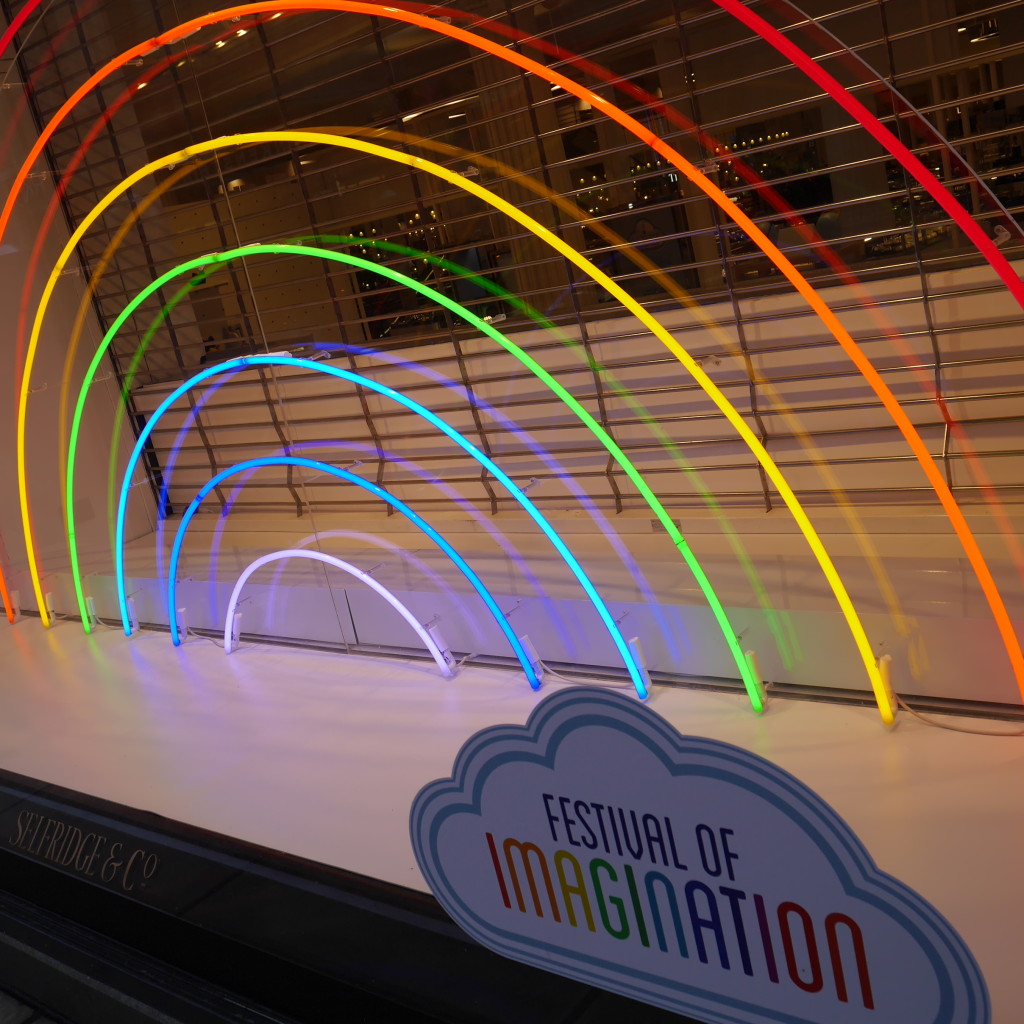 So, on Friday morning, I nipped along to check out the iconic store's windows (I love the reflections when I snap away) and the merchandise which always inspires me to spend…
I met an old friend/colleague (and expert marketer) in the basement for a quick coffee/croissant and we imagined away.  Business, life, friends, love … oh and of course retail too.  He is busy launching a STUNNING global furniture brand. (I'm currently gagged but more of which to come in a future blog post!)
We sneaked a peak at the Imaginarium which will host some leftfield, thought-provoking workshops before heading back into the pouring rain.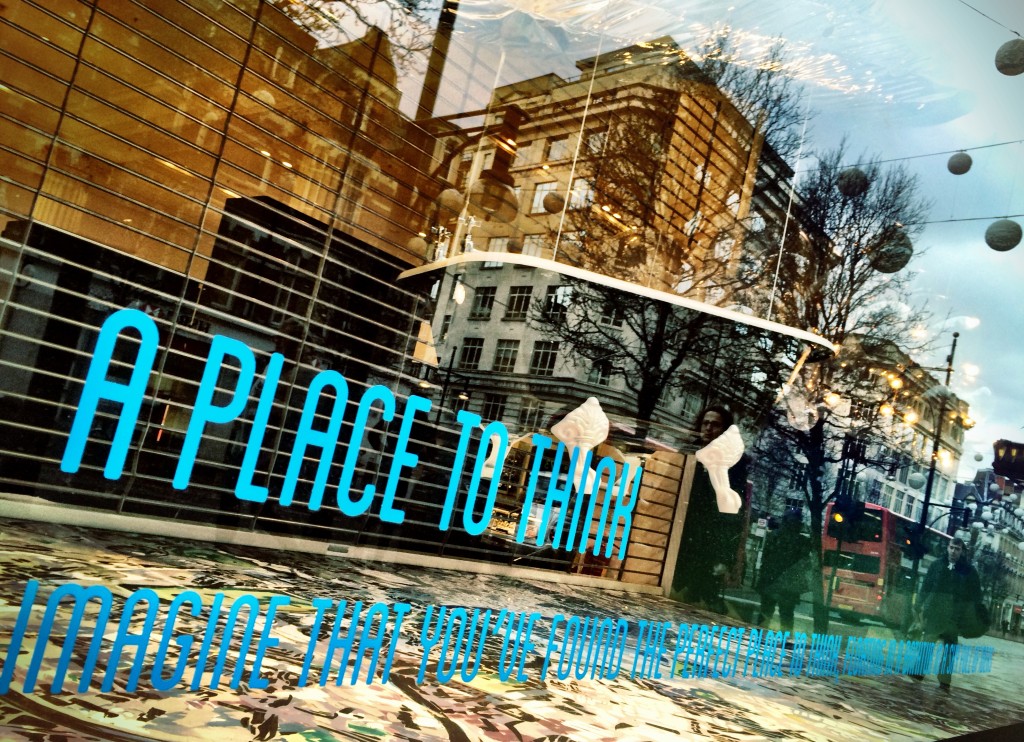 I'm sure Harry (Selfridge) would approve of what is yet another innovative shopping experience from my favourite department store.
Festival of Imagination is at Selfridges until 2nd March.