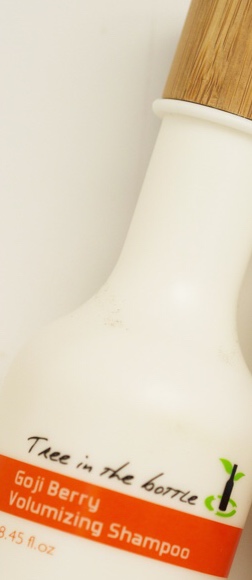 … doesn't that sound just too perfectly new age and smugly green for words?
Well, as I'm always on the lookout for paraben-free, chemical-less beauty loot (which still addresses colour care and volume), I couldn't resist sampling a bottle of O'right's Goji Berry to see what all the fuss was about.
The brand is new to me. Seemingly one of Asia's biggest (natural) hair care lines, all of the O'right products are truly natural using organically sourced ingredients. However you've heard all this before. But what is remarkable about this bottle is that the packaging is biodegradable and has been innovatively designed to incorporate a little plug at the bottom of the bottle which contains a seed. Once the bottle is finished, you'll find your hair is thick and shiny, your conscience is clear and your world a less polluted, you can plant your very own tree.
Clearly I'm sold. And so were the buyers at Harvey Nics.