One of the other reviews I tasked the family with last weekend was the SodaStream Source.  After years of not clapping eyes on this fizz machine, it seems to be everywhere.
Scarlett Johansson is busy telling the world (as the brand ambassador) how wonderfully green the reusable bottle is, last Sunday's new ski Jump programme was bumpered with the product and then next weekend's Superbowl will showcase the 70s kitchen icon in full force.
I explained to the UK PRs that I'm not a big fizzy drinker.  Nor do I like the Smalls to drink anything sugary.  (a 7UP on holiday is a HUGE treat).  But I do adore sparking water and – given half the chance – can finish a bottle of San Pellegrino or Highland Spring in no time at all.
And I do feel bad about all that plastic, let alone expense.
So I agreed that we could gratefully accept a Soda Stream into our home.  I had NO idea the excitement (read pestering) that would kick off in such an extreme way.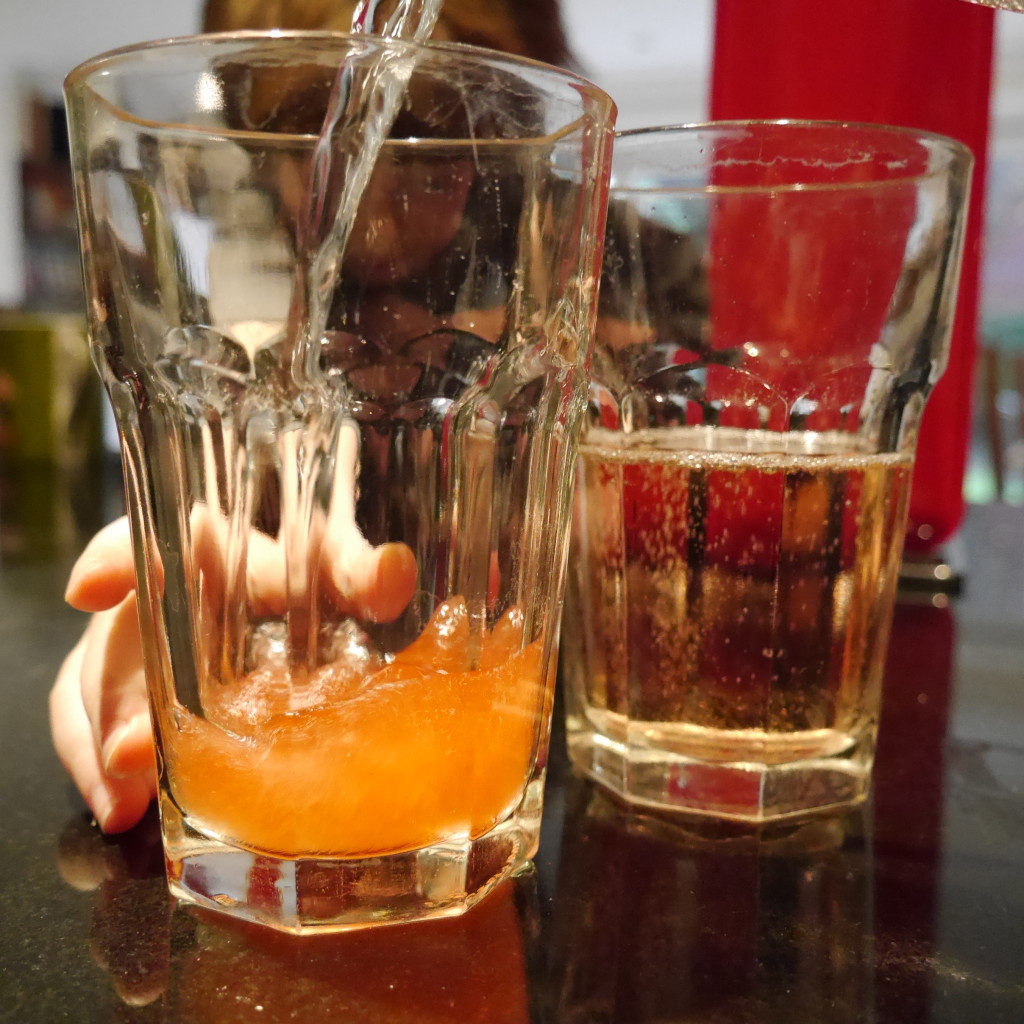 It's now the Smalls' favourite kitchen appliance.  The sandwich toaster (another throw back) is virtually being ignored.
Even He got quite sparkly about the whole thing, reminiscing where and how long ago he had first seen a SodaStream.  I never had one growing up.  But then we were also the last in the class to get an answerphone.  Lord and Lady Y never wanted to know who had called.
SodaStream premieres its first ad featuring Johansson during Super Bowl XLVIII on Sunday night (2nd Feb).
SodaStream help consumers to reduce at least 65% of their carbon footprint (certified by the Carbon Trust) every time they make their own fizzy drink, instead of buying one.