Right at the end of last year, dangerously close to Christmas, three French brothers opened their door to London's latest Parisian restaurant.  Blanchette (named after the brothers' mother) is Soho's answer to eclectic (yet traditional) French dining and seemed to be the perfect venue for my Friday lunch meeting.
I was meeting Fran Cookson, the PR guru behind the jewels at Astley Clarke.  Fran and I worked (hard) together on the Breast Cancer Campaign pretty bracelet launch last June and so a catch up on bracelet sales, a new plan and all things sparkly was well overdue.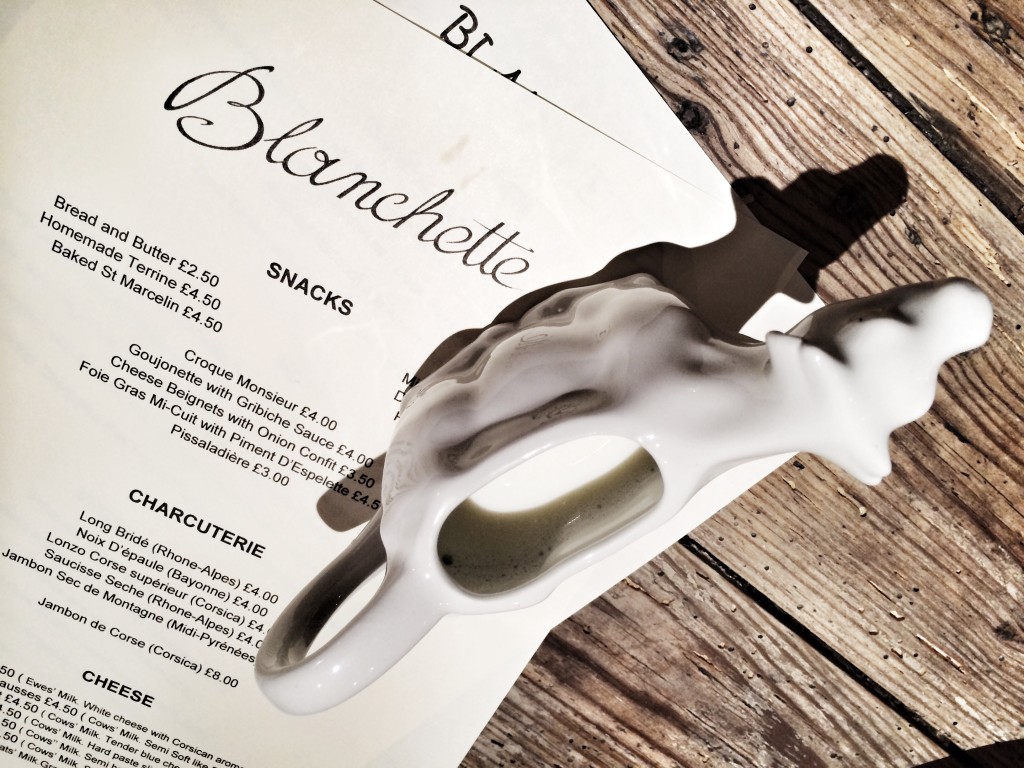 Initially – as our meeting was scheduled for midday – we planned to just have a cup of coffee with a plate of French delicacies.  But Malik (one of the three brothers) had a different plan.  And so we were spoilt with a flow of dishes – from the most adorably cheesy beignets with onion confit, a pot of steamed mussels and a warm confit of salmon with duck and puy lentils to grilled beef onglet with snails (excuse-moi) and braised lamp shoulder with anchovy, rosemary and soubise sauce.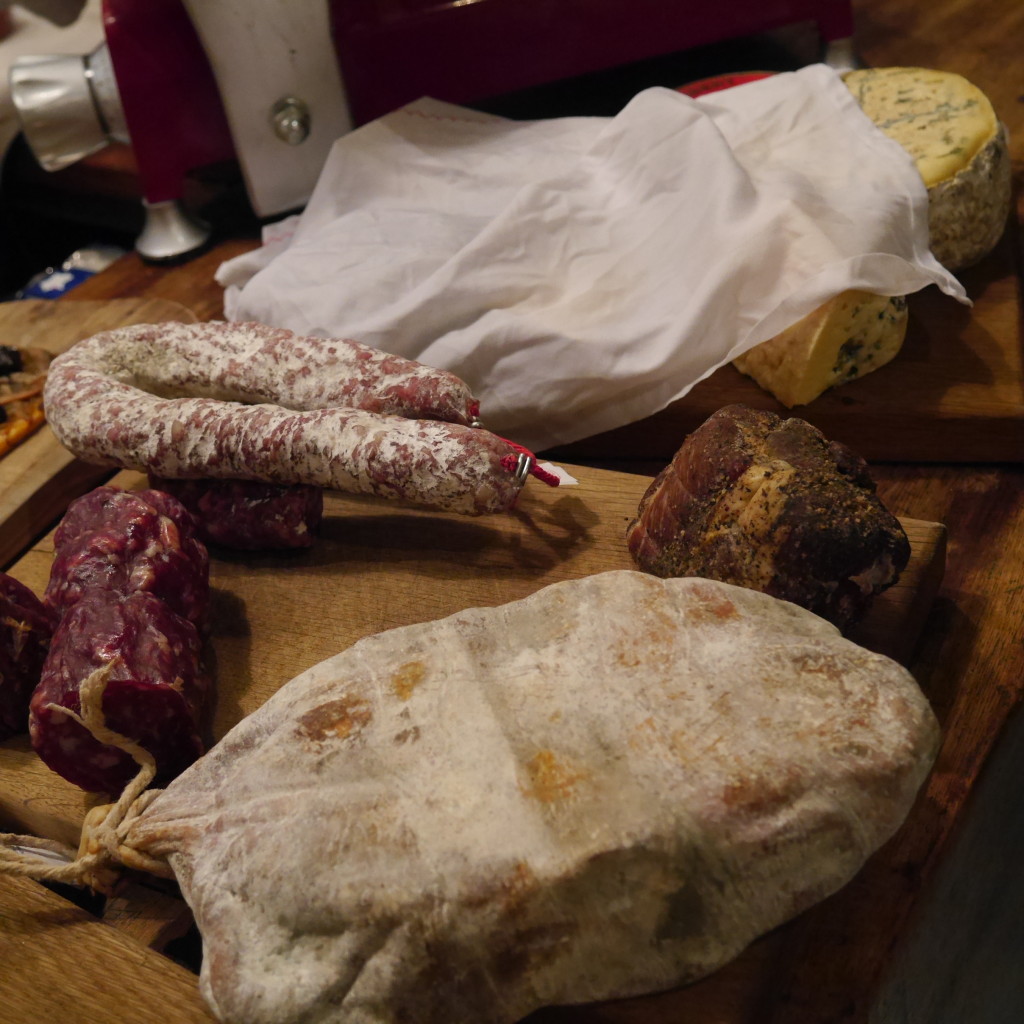 I loved the interior of this 50-60 seater frenchie.  Mismatched chairs, plates and big communal tables (not all) is JUST my tasse du thé.  In fact, my date night rule of No White Tablecloth (as it 100% spells disaster) suggests that this might be a perfect place to book Him and me into next month.
Meanwhile I caught up on all the jewel gossip: Fran recently organised a fabulous lunch at Scott's to celebrate the launch of Astley Clarke's Beyond Fine and the Fao collection. I was dying to hear how it had gone as some of the biggest names in fashion, modelling, journalism (let alone aristocracy) had attended. Jade Parfitt, Martha Ward, Camilla Rutherford, Mary Greenwell and pals had each been given a stunning locket (from the collection) during the lunch and, while they ate, an engraver was on hand to personalise it.
While I contemplated how I would caption my own locket, our attention turned to the chips.  Fran confessed that she is – in fact – a chip connoisseur.   She cleansed her palate with a quick gulp of wine and focused her taste test skills. But these crispy frites were even off her scale.  Particularly when double dipped in a truly French béarnaise.
We begged Malik not to bring any dessert.  Nor any more wine.  Fran need to return to the office and I needed a long walk home.
Blanchette, 9 D'Arblay Street, W1  020 7439 8100