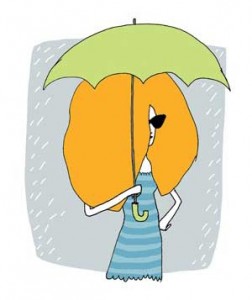 It has been a long, cold winter and typically, our flaky faces, frizzy hair and chipped nails prove it. But now that Spring is finally upon us it's time to crawl out of hibernation and breathe life back into our neglected beauty regimes.
Turning my immediate attention to my biggest beauty woes (not helped by a week of helmet head and freezing-thawing hands in the French Alps), I have found some wonderfully luxurious solutions worth sharing;
Hapless Hair
The winter weather combined with hats, hoods and ski helmets has been far from kind to our previously luscious locks.  Appreciating that the less than glamorous chinese-takeaway looking packaging might not be an indication of their quality, I indulged in Davines' Melu shampoo and Love conditioner £13.10 / £14.35.  It might have been the essence of Mediterranean herbs and fruits or, in the case of the conditioner, the fig extract and borage oil, but either way I was delighted to notice that, after only two washes, the shine was already returning to my dulled hair.  Demanding more (of course), I was drawn towards the Indola Glamour range, and specifically the Glamour Precious Oil £15.95.  Claiming to add 'sparkle' to your hair, I conditioned and styled with zest before standing back to admire some seriously luxe shine.  And there was cynical old me thinking that only fairies could add sparkle….
For my tips on tatty nails, season-change complexion and some spirit lifting, read the rest of my feature on Beauty and The Dirt.