'What's Delhi-belly anyway?' she called – doubled up in pain – from the en suite bathroom. "And why Delhi when we're in Cambodia!" He and I tried not to giggle. But then she was sick and sick and sick and before long He was declaring himself in the same state of affairs. No one laughed then.
We had been struck by a local tummy bug – Mini hit the most – rendering us doubled up in pain and certainly nil by mouth. Our travel day – via Bangkok with a good few hours stop over – was tricky to say the least. But we ate white rice, drank water and kept on going.
Finally we landed on the island of Koh Samui and found ourselves in a sanctuary of Thai beach calm. My brief for suitable hotel for part three of this tour was that it should be suitable for families but ABSOLUTELY not a 'family hotel'. Continuing that it should not flash but really comfortable (as our final chill-out of the trip), with good food but not fussy fiddly cuisine and that it should make us feel as we are truly off the beaten track (eg nothing too busy in the madness of Koh Samui) where we could roam bare foot all day long.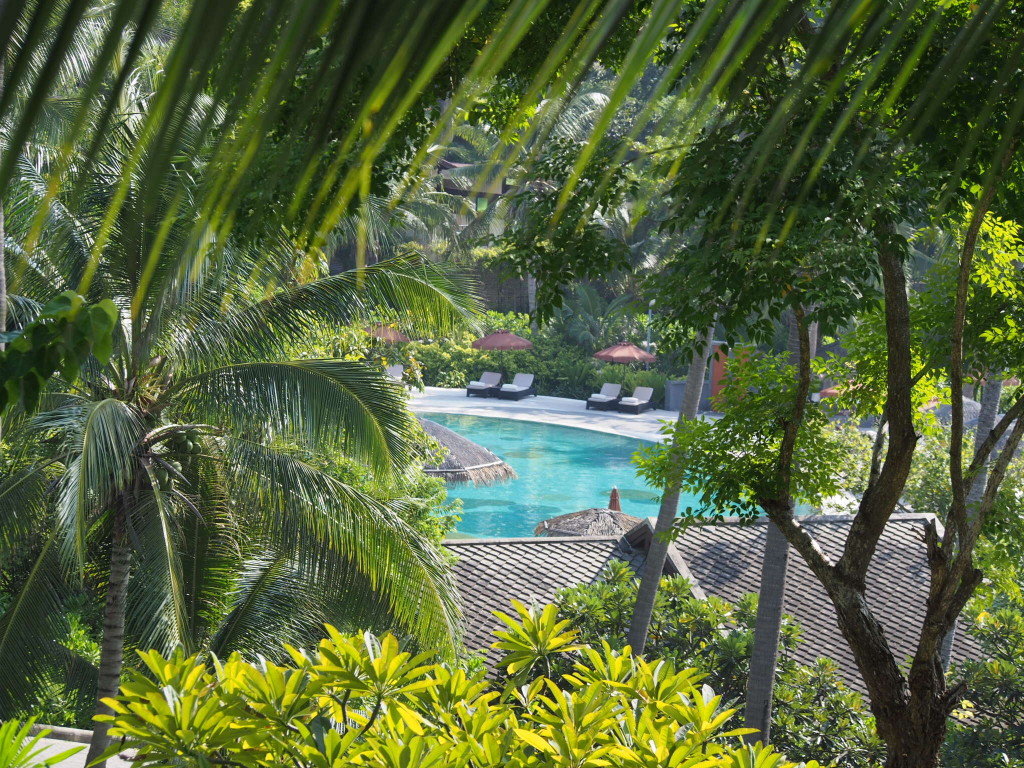 Well, this is Tongsai Bay Resort.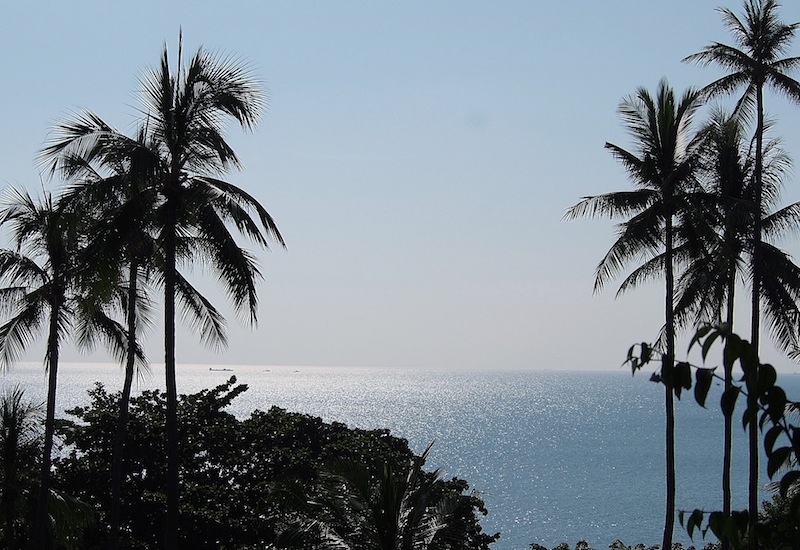 The first ever 5 star hotel on the island (back in 1983) but designed in the most understated, authentic way, the spacious 25 acre property feels more like a Thai home in its décor and design.
The story goes that the then chairman of The Imperial Family of Hotels first spotted Tongsai Bay from the sea and fell for it hook – line – sinker. For three months, he slept on the beach dreaming of his ideal resort on this plot of land. Passionate about the natural beauty of the bay, he stipulated that each cottage must be constructed from only one single tree.
There are now 83 of these cottages, the remaining natural surroundings remain unaltered and the business is still privately owned. (He sold off his hotel group but retained this jewel.)
That first night I was concerned that perhaps The Bug was leaving Mini dehydrated and generally not in good shape. I took to Facebook for some friendly doctor advice (potentially the social media platform's perfect attribute) and slept less than I would have liked.
In the morning I turned to the hotel for advice and found us all in one of their cars making a dash for the island's best hospital, Bangkok Hospital Samui (honestly it is mind-blowingly brilliant). An IV antibiotic drip later plus a party bag of medications for both Mini and Him, we were back on track.
So after five days of R&R, paddle boarding, kayaking, swimming and reading (you know the drill), we've come to the end of what has been a pretty thrilling adventure in Asia.
Tomorrow it's time to journey home and to start to dream of new travels…
{To catch up – Part One of our adventure is here and Part Two here.}