I vaguely mentioned in a previous post how a press release had popped into my in-box regarding a new brand, ready to launch this autumn.  Founded and driven by Leah Rodrigues, Holi is on the verge of being arrested by the fashion police… luxurious women's coats and jackets with minimal design, stunning natural fabrics and all the right curves.
But, if I'm really honest, what really caught my attention at first glance was that it is designed and manufactured in Cambodia.  Siem Reap – to be exact.  Already packing my bags for our Asia trip, I was keen to meet the team and see how and why they were there, with camera in hand, while visiting last month.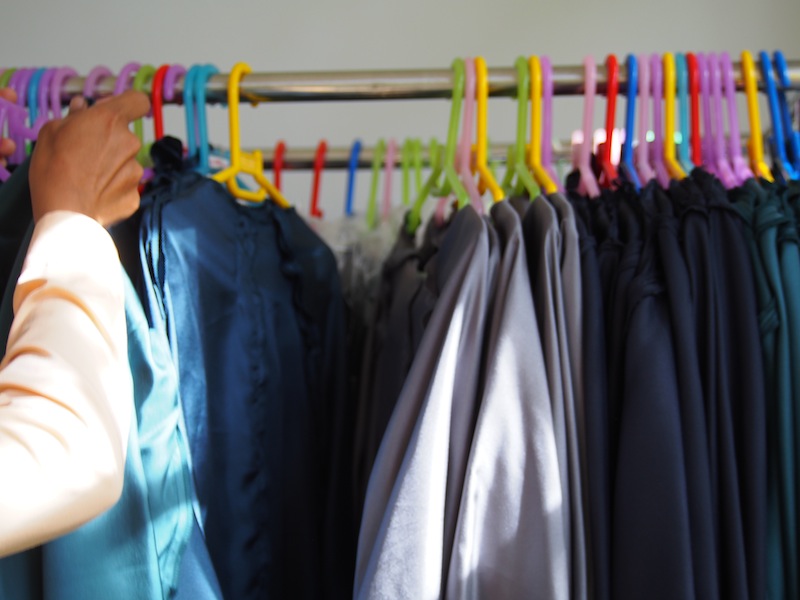 So my first question for Leah was:  why is Holi designed and manufactured in Cambodia?  In 2011 I moved to Cambodia to work as a volunteer. I met a lot of people who were running programmes that sought to provide basic training to the locals. While this was a good thing, what became apparent was that these people were not subsequently able to secure any sort of stable employment or further training that allowed them to make use of, or build on, the skills they had acquired. This resulted in a lot of those people who had received training simply returning to working in the rice fields – but worse than that, it acted as a demotivation to young people who wanted to develop themselves and their skills. After spending six months, I knew this was something I wanted to try to address.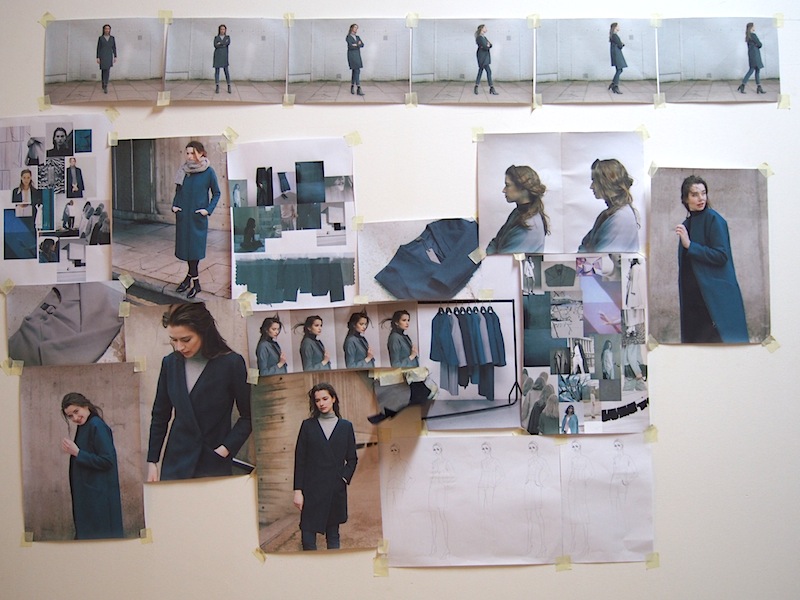 Why coats?  I'm a lover of winter coats – but ever since moving to the UK 12 years ago I have always been on the search for one that is actually warm. All too often I've spent a lot of money on a coat, with memories of being dressed in warm woollen clothing growing up in New Zealand, only to be ultimately disappointed. In the end, I decided that if no one else was going to make warm coats, I might as well make them myself, and if I was going to make them myself, why not combine the need for further training and employment in Cambodia with the need for genuinely warm coats and jackets in London. So both Holi and Holi Studios were born.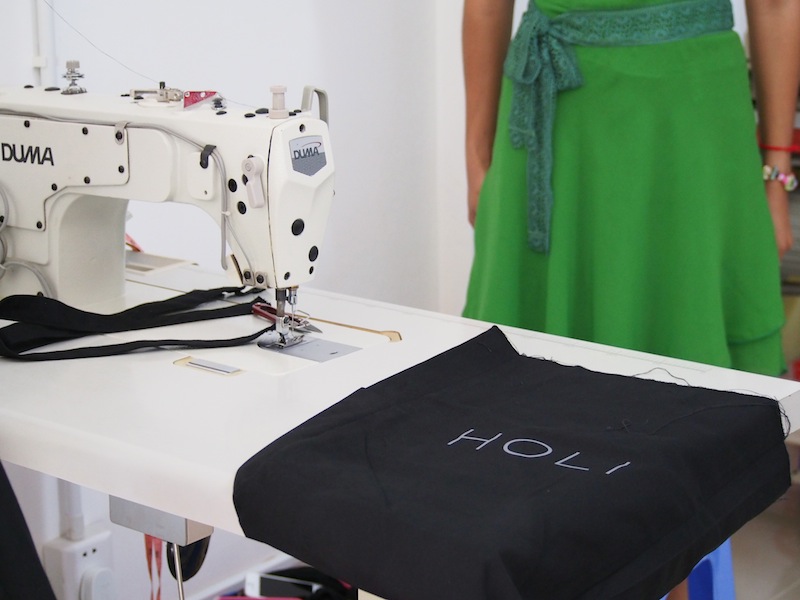 Where did the name come from?  Coming from New Zealand I've always found London to be a bit of a grey city and never really understood why people wore so much black throughout the winter months. I therefore wanted to make coats that have colours, and a name which represented that.
When I thought of the theme of colour, I thought of the Hindu festival of colour and what it represents – new beginnings and the changing of seasons. I felt this nicely linked up the UK side of the business to our production and training centre, Holi Studios, and the work we are trying to achieve there.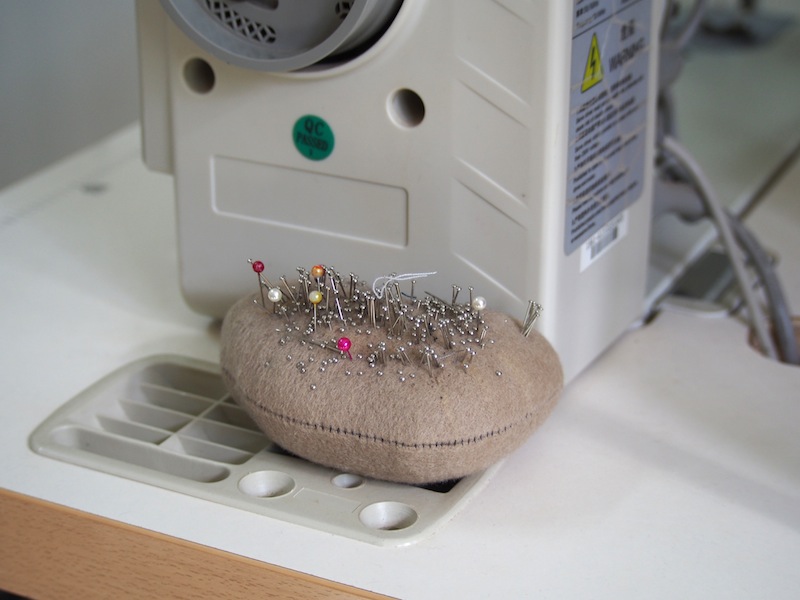 How large is the team and how did you recruit them?  We currently have a team of six Cambodian women working at Holi Studios in Siem Reap, and one British designer who travels between the UK and Cambodia.
Our Cambodian team are all recruited either directly from sewing programmes run by charities or NGOs, sewing programmes run in Cambodian markets, and/or word of mouth.
How do you see the business growing?  For the next few years I would like to focus on further developing what is already a good foundation at Holi Studios, our production and training centre – allowing the team to build on their skills and increase production.  I see us building on our relationships with European retailers, especially the UK and Scandinavia, widening out stockists and reaching more potential customers.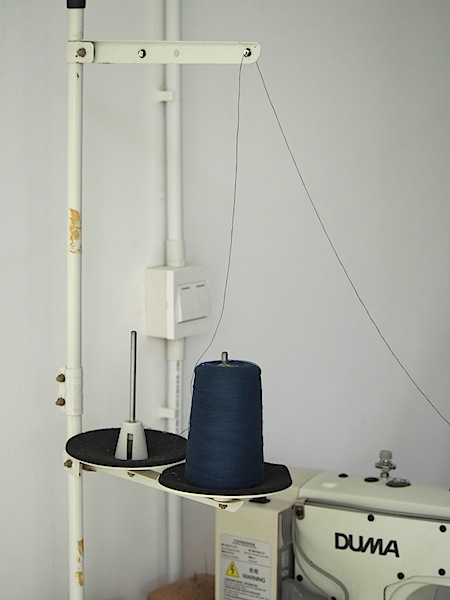 Which brands in this space do you currently admire and why?  I love Karen Walker – she manages to strikes a great balance between quirky yet feminine. I really admire Everlane. Their approach to "radical transparency" shouldn't be difficult, but is not the "done" thing in the fashion industry and is very much something we subscribe to.
Who would you love to see wearing Holi?   Claudia Winkleman, Emma Watson, Carrie Mulligan, Amber Valletta.
How will next season different from the launch pieces?  Our Spring/Summer 2016 collection is much lighter in fabric and colour, focusing on finer wools, linen and cotton. The collection consists of more rounded shapes, while still maintaining minimal curves in the sleeves and around the body, creating a modern look and shape.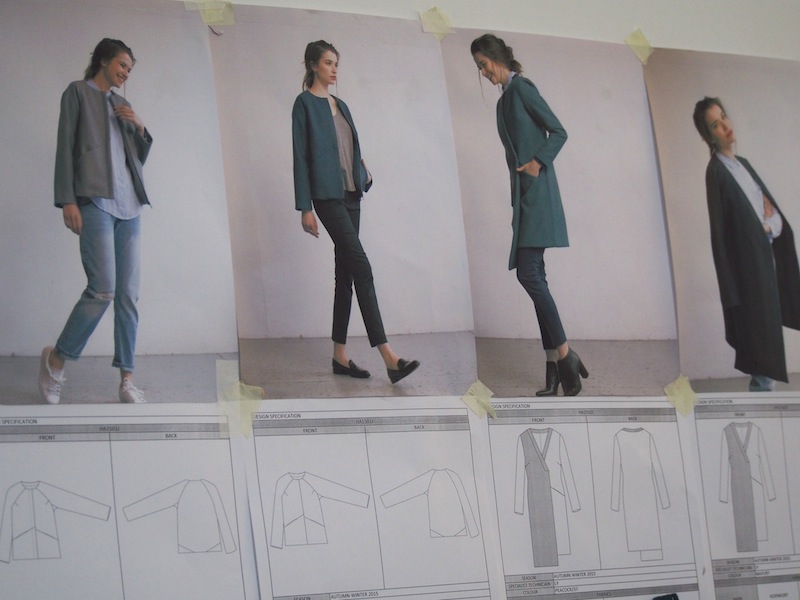 A big thank you to Leah and her team for welcoming us into Holi Studios in Siem Reap and for inviting Him and me to the UK launch.