I think one of my previous posts more than confirmed that He and I agree our Smalls need to learn to ski.    But – on top of learning – they need to feel the WHOOSH of it all too.  And there's no doubt that uncomfortable ski boots and long lift queues can make for an odd sort of holiday.  So, this year, we decided to pick a different ski resort far from the Val D'Isere madding crowd.
Our current au pair is an Austrian mountain girl and we were more than happy to take her advice.  Sölden, she assured us, would provide ample piste to satisfy both them and us.
What was a pint-sized mountain village is now a mile of (pretty busy) road flanked by buzzing bars, restaurants and a young crowd as much as family posses.  Also – most importantly if you are Spring skiers like us – the 35 state-of-the-art lifts and gondolas connect Sölden with one of Austria's largest glacial areas. Three mountains (all over 3000m) with endless breathtaking views as well as fabulous skiing and boarding.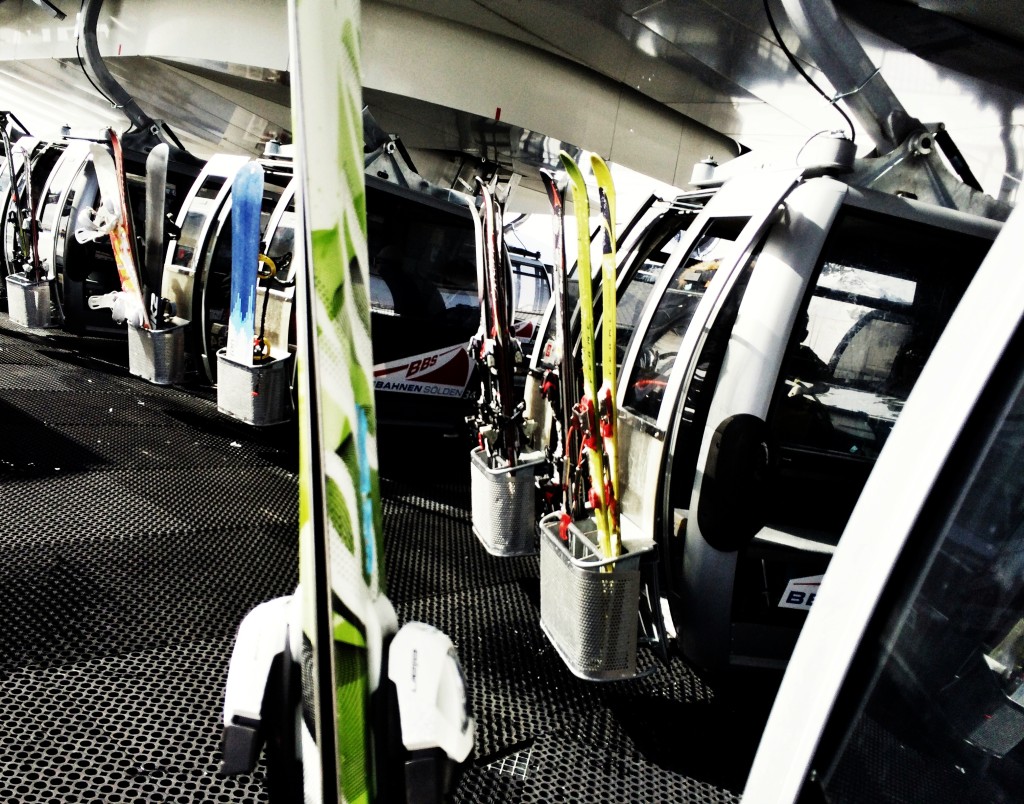 We splashed out and booked a private instructor for the Smalls (3 hours a day in the morning) and, as a result, over the 6 days saw them go from beginner to intermediate quoting more black runs that I could EVER enjoy!
Sölden regularly hosts the first World Cup race of the season; needless to say, He had to have a go at the slalom…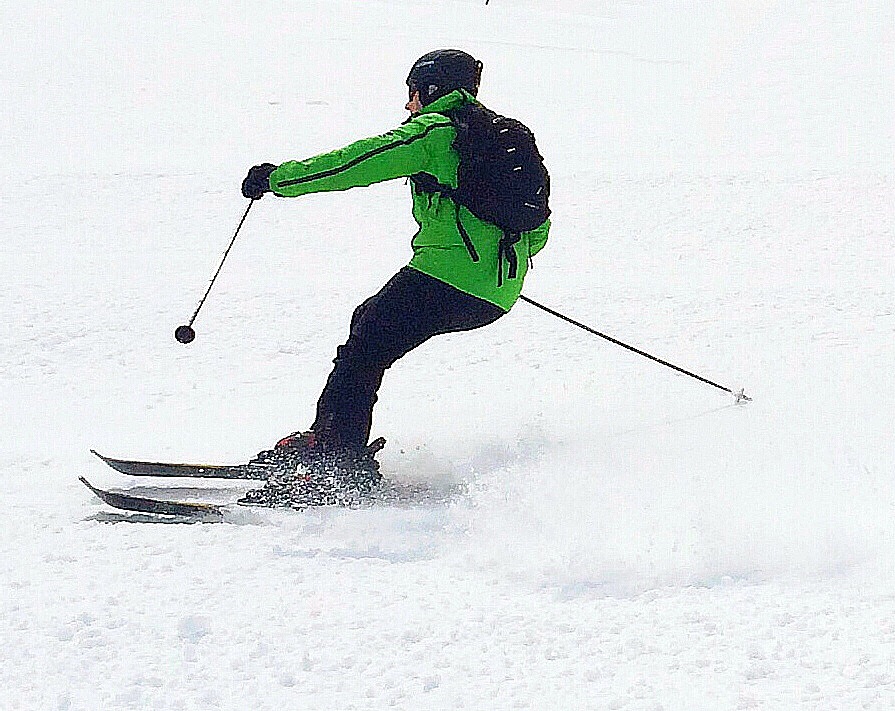 Added benefits worth noting: free ski pass for 8 year olds and under and free boots/skis for any Smalls renting with their parents at Intersport.
And then all you need is some blue sky and powder snow.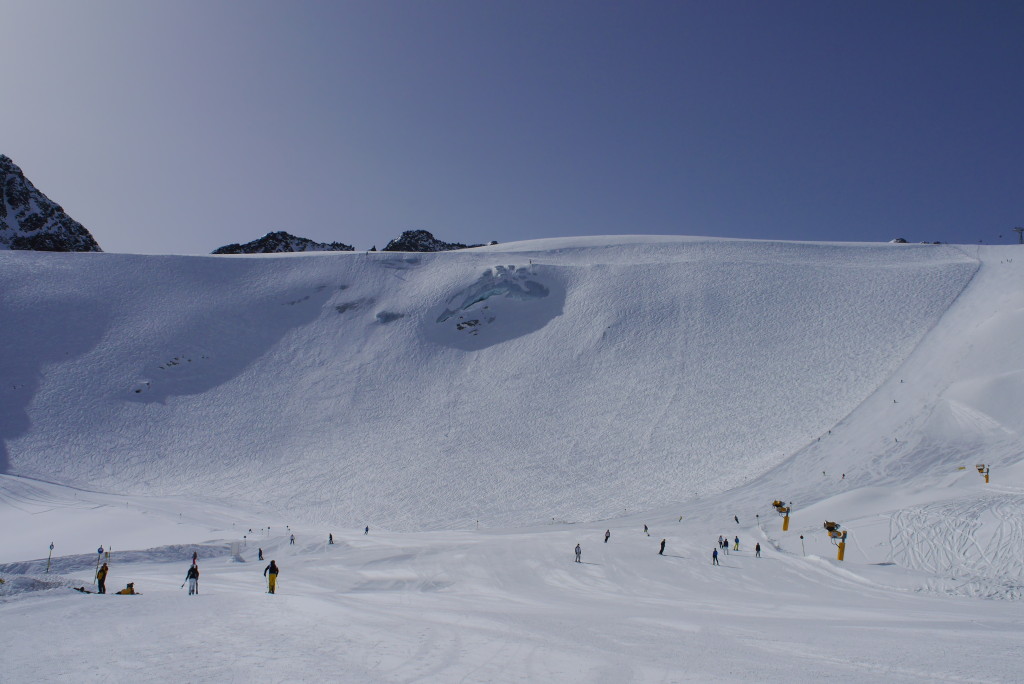 Sölden is only one hour by road from Innsbruck airport.  Life of Yablon stayed at the Berland Hotel… here is the post.